Cloud File Server / Sharing
Access your files securely from anywhere at anytime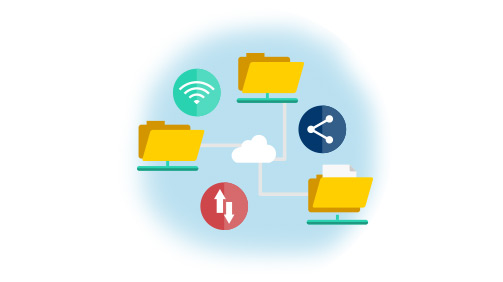 Cloud lets you access the data when you need
As businesses move from people working 9-5 from their offices, to a global offices of people working from many locations — access to the data you need, when you need it becomes increasingly important.
Slick Networks deliver the tools to not only move your email, chat and collaboration into the cloud, but also your file server and documents. With our Cloud File Server solutions, you are able to access your data securely from wherever you are, and on whatever device.
Need Help? Our Support Team is here call us
As a growing company, we were seeking for reliable, fast and efficient hosting and support services. We found Slick Networks to be quick and fast in responding to our needs and issues. They are indeed very efficient. Highly recommended to anyone seeking their services.

We have been extremely fortunate to have used Slick Networks for all the IT works and server hosting for both our current companies and our new company over the past three years.